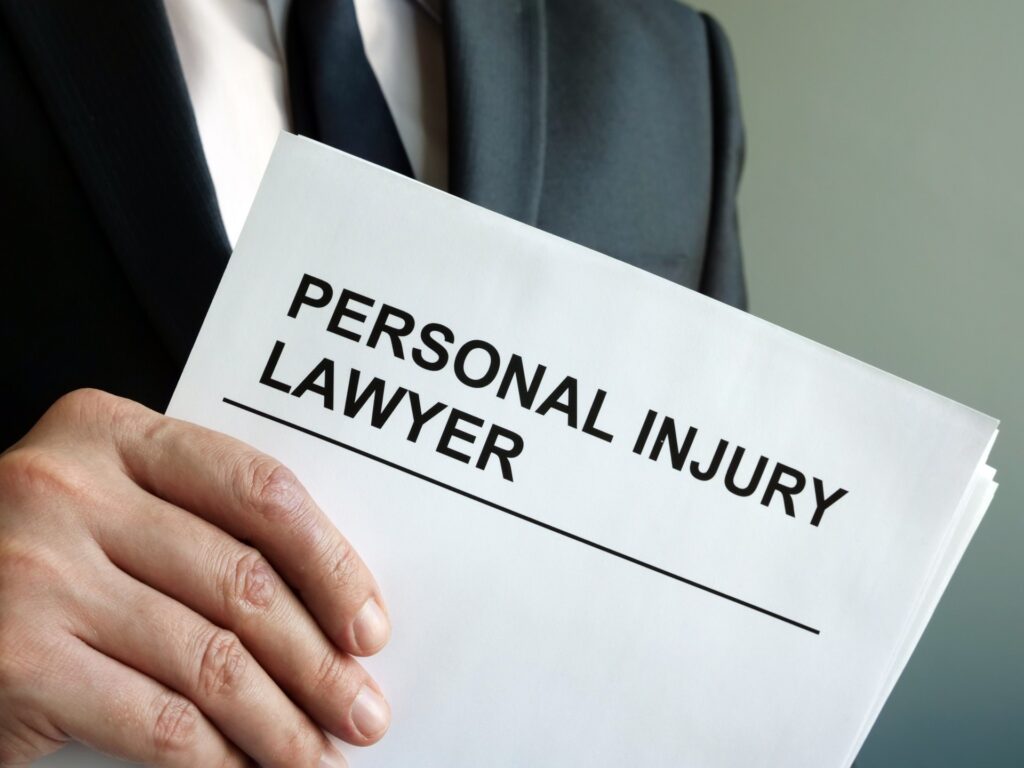 If you've experienced a personal injury in San Antonio, TX, you understand the physical, emotional, and financial toll it can take. During such challenging times, the guidance of skilled San Antonio, TX personal injury lawyers becomes invaluable. In this comprehensive guide, we will explore the role of a personal injury attorney and the importance of seeking legal representation.
At Ryan Orsatti Law, our team of experienced personal injury lawyers is dedicated to providing the support you need during this challenging time, ensuring you receive the compensation you rightfully deserve. We specialize in various personal injury cases, including car accidents, motorcycle accidents, catastrophic injuries, dog bites, wrongful death cases, construction accidents, and more.
Understanding Personal Injury Law
Personal injury law is a legal framework designed to protect individuals who have suffered harm due to the negligence or misconduct of others. It encompasses a broad spectrum of cases, including but not limited to auto accidents, slip and fall incidents, and workplace injuries. The primary goal of personal injury law is to ensure that those who have suffered personal injuries receive fair compensation for their losses.
Initial Consultation
One of the initial steps in seeking legal representation for a personal injury case is the consultation with an experienced attorney. During this phase, the attorney evaluates the merits of the case. They consider factors such as liability, the extent of damages, and the strength of the evidence. This assessment is crucial in determining the viability of pursuing legal action.
Legal Representation
An experienced personal injury lawyer plays a pivotal role in representing your interests. They bring their expertise and experience to the table, navigating the complexities of the legal system on your behalf. Their goal is to secure the compensation you deserve for the physical, emotional, and financial hardships you've endured.
Investigating the Accident
Gathering evidence is a critical aspect of building a strong personal injury case. This process involves collecting relevant documentation, which may include accident reports, medical records, and witness statements. The attorney utilizes this evidence to substantiate your claims and establish liability.
Dealing with Insurance Companies
Interactions with insurance companies can be daunting. Personal injury attorneys are well-versed in negotiating with insurance adjusters to ensure that you receive a fair settlement. They understand the tactics employed by insurers and work to protect your interests throughout the negotiation process.
Negotiating Fair Compensation
Negotiating fair compensation is a crucial task undertaken by personal injury attorneys. They assess the extent of your damages, including both tangible and intangible losses, to establish a solid basis for your personal injury claim.
When dealing with insurance companies, attorneys counter tactics aimed at minimizing your claim's value with compelling evidence, such as medical records and expert opinions. Effective negotiation strategies involve thorough preparation, clear goal-setting, and persuasive communication to secure a settlement that covers both current and future expenses.
In cases where negotiations fall short, attorneys are prepared to escalate to litigation, reaffirming their commitment to obtaining the fair compensation you deserve.
Litigation and Trial
While many personal injury cases are resolved through negotiation, some may require litigation, a crucial aspect of personal injury trial law. Situations that may lead to a personal injury lawsuit include disputes over liability or insufficient settlement offers. In these cases, your personal injury lawyer will guide you through the process, which may involve thorough preparation for trial, ensuring that your rights and interests are fully protected within the legal system.
Obtaining Compensation for Various Damages
Personal injury attorneys play a crucial role in helping you secure compensation for a range of damages. They work tirelessly to ensure you receive reimbursement for medical bills, covering treatment, surgeries, and ongoing care.
Additionally, they seek compensation for lost wages and income if your injuries have disrupted your ability to work. Beyond economic damages, they also pursue non-economic damages, such as pain and suffering or emotional distress, ensuring that the full scope of your losses is recognized and addressed.
Their dedication extends to securing comprehensive compensation to help you recover and rebuild after a personal injury.
Seeking Justice for Serious Injuries
In cases involving severe injuries, such as traumatic brain injuries, or those resulting in long-term disabilities, the role of a personal injuries lawyer becomes even more crucial. These cases often require a high level of legal expertise and a deep understanding of the long-term consequences of such injuries.
Your Path to Justice: Consult Our San Antonio Personal Injury Law Firm
Are you searching for 'auto injury lawyers near me' in the San Antonio area? If yes, it's crucial to seek legal advice and representation to protect your rights and pursue the justice and financial compensation you deserve.
At Ryan Orsatti Law, our experienced San Antonio personal injury lawyers are here to guide you through every step of the process. Don't wait any longer; reach out to us today at 210-525-1200 for a free consultation. Let us fight for your rights and provide you with the legal support you need during this challenging time. Your journey to justice begins here.
The Role of a Personal Injury Attorney in Your Case