MOTORCYCLE ACCIDENTS
Personal Injury
Practice Areas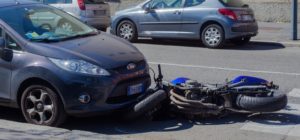 Have you been injured in a motorcycle accident? Protect yourself and call Ryan Orsatti, an independent, San Antonio personal injury attorney with experience, integrity, and knowledge of local motorcycle law & riding practices. You deserve an attorney who will truly fight for you and your motorcycle accident claim.
Our involvement does not affect the fees you pay, which are based on a percentage of the recovery only. If Ryan Orsatti Law cannot help you…you will owe nothing. Medical costs, hospital bills, future care, lost wages, future earnings, pain and suffering, bike repairs/replacement, and accessories are some of the recovery Ryan Orsatti will fight for.
Your initial consultation is always free-many callers find that they do not need an attorney but still benefit from the free advice they receive. If you were injured in a motorcycle accident give Ryan a call at 210.525.1200
Schedule your 
FREE CASE EVALUATION
HONEST ADVICE.
PERSONAL ATTENTION.
GUIDING YOU THROUGH THE LEGAL PROCESS.

A Strong Advocate On Your Side