COMMERCIAL VEHICLE ACCIDENTS
Personal Injury
Practice Areas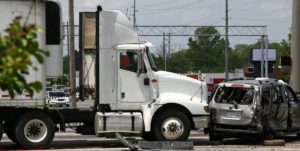 Have you or someone you know been involved in a truck accident? When a truck crashes into you, the well being of those involved is our main concern. There are so many things to consider in a situation like this. 1st and most important are the injuries and fatalities of those involved. These situations can be upsetting, complicated and stressful. Ryan Drsatti Law wants you to take care of your health and well being so that you can get back on the road There will be a lot to worry about afterwards, like how bad is the property damage? Are there medical and insurance cost to pay? What are your responsibilities? Traffic accidents can be complicated, but when commercial vehicles are involved then they become complex.
Ryan Orsatti will speak with you personally and let you know how he is fighting on your behalf with the trucking insurance companies to get the best outcome for YOU! Trucking companies make it impossible for you to recover on your own. They will use whatever it takes for them not to pay you. Insurance companies just don't want to pay, Shuts why you need Ryan Orsatti, a strong and approachable advocate to fight for you. Ryan personal injury attorney has several years experience with fighting trucking companies and their insurance adjusters on your behalf to get full and fair compensation for You.
Schedule your 
FREE CASE EVALUATION
HONEST ADVICE.
PERSONAL ATTENTION.
GUIDING YOU THROUGH THE LEGAL PROCESS.

A Strong Advocate On Your Side