When Do You Need a Personal Injury Attorney?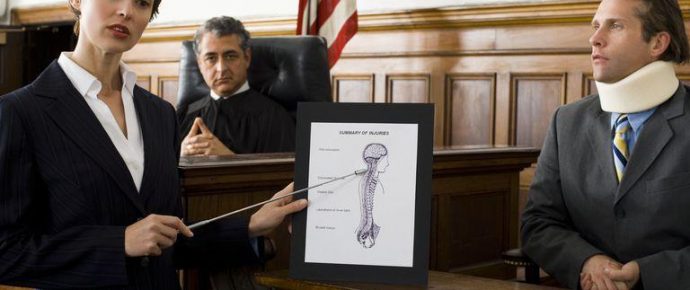 If you are asking yourself, "Should I hire an attorney?" The answer is probably yes. Most people consider attorneys when things start going downhill or become too stressful to handle on their own. If you do not think the fight is worth fighting on your own, an attorney may be necessary – not only for your piece of mind, but also for the better.
This leaves us with the big question: when do you need a personal injury attorney? There isn't a specific answer to his question, but we can help point you in the right direction. If you are involved in a little fender bender going 10 miles per hour, you probably won't need one. However, if you are involved in a major accident, there are a few things you may want to consider.
Self-representation works best with soft injury cases. These cases are generally valued at less than $5,000. Most attorneys will evaluate your case and tell you if it is worth taking, but it won't hurt to ask.
If you have a serious injury as a result of a car accident, it is important to hire an attorney right away. If you are still on the fence about it, keep these tips in your back pocket.
Here are some things to look for that can help you determine when it's time for an attorney:
Long-Term or Severe Injuries
Certain injuries may affect your physical capabilities or appearance for months, years, or even permanently. This is considered a serious injury, and it would benefit you greatly to hire an attorney. If you just sprained an ankle, and the doctors expect it to heal quickly, an attorney may not be the best investment.
Usually, the compensation you receive is based on the severity of your injuries. The amount of the medical bills, recovery time, and type of injury you have are usually taken into consideration to determine the severity of the injury. When the amount of the potential compensation increases, so does the range of the amount you may receive. The higher the amount, the more beneficial it may be to hire an attorney.
Here is an example to put some things in perspective for you. If you break your leg and are a full-time dance instructor, it will harm your way to make a living. How are you going to be able to make a living if you physically can't do your job? Lawyers know what to say and how to fight for you.
Medical Malpractice
If a doctor, nurse, hospital, clinic, or any other medical provider has injured you due to their carelessness, recklessness, unprofessionalism, or improper treatment, it will call for a very complex case. The medical questions and legal rules can be very difficult to understand. For a successful case, it is strongly encouraged to hire an attorney to represent you. Medical practices have strong attorneys on their side to protect their staff. You have already suffered at their hands, so why should you suffer again? A personal injury attorney will be able to help you understand these complicated cases and fight for your compensation.
The Insurance Company Won't Pay
It is not uncommon for insurance companies to refuse to make a fair settlement offer or to refuse any settlement offer. If the at-fault party's insurance is not offering you a fair settlement, you should contact a personal injury attorney right away. The attorney will do all the communications with the insurance company on your behalf, so you won't have to worry about the headache. The insurance company may also be engaging in bad faith, which is illegal.
Multiple Parties Involved in the Accident
Cases become more complicated with insurance companies when multiple parties (or vehicles) are involved – especially if there are multiple injuries. If multiple people have been injured, the settlement amount won't be nearly as high because it will be spread across the injured parties. Another insurance company may try to decrease your settlement offer by saying you are partially at fault for the accident. An attorney can help you stay protected and receive fair compensation.
Ryan Orsatti Law in San Antonio, Texas
If you are seeking a personal injury attorney to represent your case, look no further than Ryan Orsatti of Ryan Orsatti Law. Many of Ryan's past client shave described him as "compassionate" and caring." You can rest assured that you'll be taken care of the Orsatti way. If you are having trouble determining if an attorney is right for your case, call us for a free consultation at 210-525-1200.
---