How to File for Immigration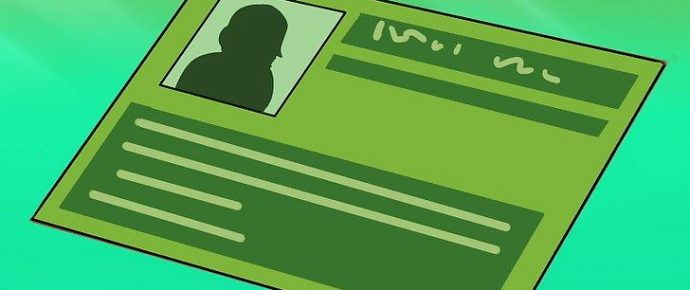 If you are interested in becoming a legal citizen of the United States, congratulations! This is an exciting move, but it can also be a long and complex process. An immigration attorney can help make the process even easier for you. If you are filing for immigration, you must file through the United States Citizenship and Immigration Services (USCIS), a division of the Department of Homeland Security.
Before you begin the process, it is important to understand the steps it takes to receive your Green Card:
Meet with a Qualified Immigration Attorney
Every case is different, which is why you shouldn't rely on the internet for all the answers. Speak to an immigration attorney who knows and understands the law. At Ryan Orsatti, the first consultation is always free. The attorney may ask you to bring any personal documents that relate to your immigration situation, such as your passport, visa(s), I-94, marriage certificate, records of criminal convictions, and any notices from immigration authorities. The lawyer will learn your case and can offer advice on how to proceed.
Eligibility
Before applying for a Green Card, you must meet one of many requirements. Your immigration attorney can help educate you on the many categories. These categories include Green Card through family or employment, as a special immigrant, through refugee or asylum status, for human trafficking and crime victims, for victims of abuse, through registry, and through other categories.
If you are not eligible to receive a Green Card, you may be eligible for a visa. There is only a limited number of immigrant visas that are available, but with these are issued to foreign nationals looking to become permanent residents. Your attorney can help you decide the best option for you.
Complete and File the Paperwork
Depending on which category you fall under will determine which papers you must fill out. You can download the appropriate forms from the USCIS website. Fill out the paperwork neatly and follow the instructions. Once you have filled out the forms, ask your attorney to look over it for you to make sure you did everything correctly.
Once the paperwork is complete, you can mail your forms, filing fee, and requested photograph that meets the guidelines. Your attorney may be able to file the paperwork on your behalf.
Fees
Most foreign nationals are required to pay an immigration fee before traveling to the United States if they have applied for a Green Card. There are two types of processing fees: Immigrant Visa Application Processing Fee and Affidavit of Support Fee. The fees vary depending on which category you are applying under.
Payments should be made online through the Immigrant Visa Invoice Payment Center. You will also need a bank routing number, along with a checkings or savings account number from a U.S. bank.
Waiting Period
The United States Citizenship and Immigration Services (USCIS) is sent thousands of petitions to review. Sometimes, it can take up to six weeks to receive your Notice of Approval. Your attorney cannot speed up the process for you.  Once the papers are handed over to the government, it is in their hands. When you have finally received your Notice of Approval, your attorney can help you with the next steps – which is usually the interview.
Interview
Before the interview, you must complete a medical examination. If you fail to do so, there is a possibility of being denied a visa. Make sure you get a copy of the appointment letter to bring with you to the interview.
If you are asked to attend an interview, you will need to prepare. You may be asked personal questions about your family life, relationship, etc. If you have trouble understanding English, bring along an interpreter with you.
Make sure you arrive on time, with copies of all of your forms, and dress nicely. Try to remain calm and listen carefully. The officer will try to conduct the interview quickly, but it can sometimes go on for several hours.
Green Card
Your Green Card should arrive within 30 days of your application approval. Once you have received your Green Card, you should become familiar with your rights and responsibilities. If you are over 18 years old, you are required to have a valid Green Card with you at all times. You are also required to renew your Green Card every 10 years.
Ryan Orsatti Law
If you need help filing your immigration papers, meet with Immigration Attorney Christopher Garcia at Ryan Orsatti Law. An immigration attorney can end up saving you time, money, and headaches. Call today for your free consultation at (210) 525-1200.
---