Feel Confident Behind the Wheel with the Safest Cars of 2017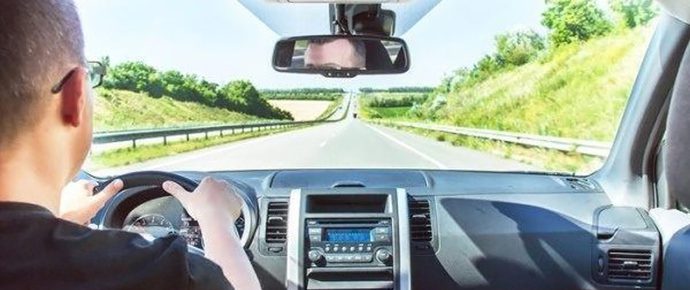 No one deserves to be a victim of a reckless driving accident. Accidents are dangerous and can even be life-threatening. Every time you put your car in drive, you are putting yourself and your passengers at risk. You shouldn't have to be scared to hit the road! You and your family should feel safe in the vehicle you are driving, and Ryan Orsatti will be here to help in case anything goes wrong. However, we hope you are never put in that situation.
A new report found 11 various car and SUV models where there were no fatalities throughout a four-year period. This is the highest number of models without a fatality that has ever been conducted from this survey. Thanks to technology, cars are becoming smarter and even safer than ever before.
Since cars are becoming better and better, the tests are becoming even more rigorous. Today, it is much harder for a vehicle to receive a top vehicle safety rating from the Insurance Institute for Highway Safety (IIHS). Now, the "top safety pick plus" rating requires collision-avoidance technology and well-rated headlights.
When you go shopping for a new car, look for a car that has a high safety rating. You can finally feel more confident when it's time for your teenager driver to hit the road with all these new safety features.
We made a list of the safest cars that came out this year to help you in your buying process.
2017 Chevrolet Volt
The Chevrolet Volt is known for its fuel efficiency, but now it is going to be known for its safety features. The Volt scored a perfect Top Safety Pick+ rating from the IIHS when equipped with an optional automatic emergency braking system. It also received five-star safety ratings in every category from the National Highway Traffic Safety Administration (NHTSA).
Chevrolet also created a Teen Driver system that comes standard on the Volt. Parents will receive reports cards that show how their children are behaving on the road in terms of safety.
2017 Nissan Maxima
The Nissan Maxima also earned a Top Safety Pick+ rating from the IIHS and an overall five-star rating from the NHTSA. The midrange SL trim level (and above) offers a suite of advanced safety features as standard.
The Maxima has an option for an automatic emergency braking system that bounces a radar signal underneath the car in front of you to respond to the action of a car that is two vehicles ahead. Simply put, your Maxima can sense and prevent a rear-end collision even before the driver of the car in front of you even hits their brake.
2017 Genesis G90
This is the only luxury vehicle we included in our list. Along with all the other cars, this one received the highest rating by the IIHS, but has not yet been rated by the NHTSA.
Prices start at over $68,000, but the safety features that come with it might just be worth the hefty price. This care comes standard with a host of safety and driver assistance features, which are merely optional upgrades on many of its competitors.
Some of the standard features include an automatic emergency braking system that senses pedestrians, adaptive cruise control that can function in stop-and-go traffic, lane change assist, rear cross traffic alert that can see cars that drivers can't see when reversing out of parking spaces, and automatic high beams. The G90 also includes a 360-degree camera and parking sensors in the front and back bumpers to help the driver maneuver in tight spaces. Who knew this would be the year that cars came equipped with 360-cameras?
2017 Chrysler Pacifica
The Chrysler Pacifica is our only top-rated minivan. The Pacifica also received a Top Safety Pick+ rating from the IIHS and a five-star overall rating from the NHTSA. It received five stars in every test performed by the NHTSA, except for the rollover test.
This minivan comes with a rearview camera, but the other advanced electronic safety features and driver assistance gear is an optional upgrade. Unfortunately, their headlights didn't score very well. You'll need to purchase the highest trim model to get headlights with an "acceptable" rating by the IIHS. U.S. News gave the 2017 Chrysler Pacifica the "2017 Best Minivan for the Money" award.
If you are in the San Antonio area and have been injured in a car accident, contact Ryan Orsatti Law. Insurance companies aren't looking out for you. They want to get you the lowest amount possible, but we can help you receive the compensation you deserve.
We are dedicated to protecting victims of accidents and guiding them through the legal process, so they can make the best recovery. Trust someone who understands the law and your rights. Call Ryan Orsatti Law at (210) 525-1200.
---