The Most Common Business Litigation Cases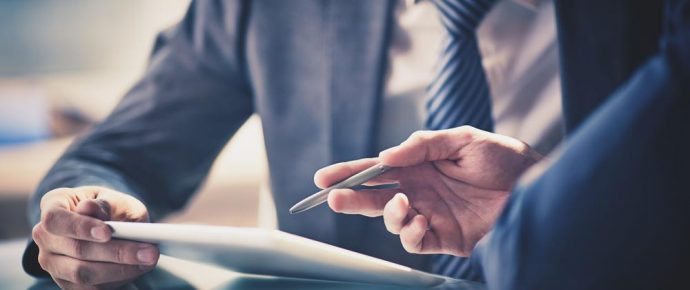 Business litigation, also known as commercial litigation, refers to any type of lawsuit that involves a business, and it can be a tricky topic. Any kind of business conflict between businesses, corporations, or companies can be subject to commercial business litigation. The commercial litigation process begins if two or more companies are involved in a disagreement, and one company takes the matter to court, either through a lawsuit or legal citation.
There are many different types of business litigation cases. Here are the most common:
Breach of Contract
When a contract is signed, it promises that two parties will uphold certain responsibilities. Contracts generally state what each party can and cannot do, what services will be provided, what will be paid, etc. Contracts are the core of the business world, and when one person breaches their contract, it is common for the other party to take legal action.
Breach of contract disputes can include securities sales, goods and services provided or promised, real estate transactions, mergers, and acquisitions. If the contract is void, the breach of contract is usually forgivable.
This can happen because of various reasons:
A minor (under 18 years old) was one of the parties who signed the contract
One of the parties lacked the mental capacity to make a contract
One of the parties was under pressure, force, or undue influence to sign the agreement
One of the parties knowingly withheld information that was necessary for the other party know to make an
informed decision, in which they could not reasonably discover on their own
The contract contained illegal activities (for example: selling illegal drugs, firearms, etc.)
Something occurred which made it impossible to fulfill the responsibilities of the contract
The contract changed (items were either removed or added)
Employment Disputes
Employment disputes are disagreements between the employer and the employee. These cases usually include arguments concerning wage and hour, overtime, discrimination, healthcare, other benefits, or pay discrepancies. Employment cases are usually filed by the employee or former employee. Former employees can also file claims that may suggest they were wrongfully terminated or subjected to a hostile work environment. Even some job candidates may take employment disputes to court, without even working for the business.
Fraud or Deceptive Trade
Fraud or deceptive trade cases refer to when businesses don't stay true to how they have represented their products or services. Any occurrences of fraud or misrepresentation by a business entity fall under this category. This also includes misusing intellectual property. For example, if someone reveals a trade secret or other inside information to someone outside of the business or a competitor, this case may apply. It is considered a breach of confidentiality if you take valuable information from one business to its competitors.
Tortious Interference
Tortious interference occurs when an outsider or third party under contract successfully prevents an agreement or contract between two other parties. The outsider or third party may have interfered by encouraging, threatening, or coercing one of the parties to breach the contract, or they could have made it impossible for one or both parties to fulfill the responsibilities listed in the contract.
This is seen commonly when employees leave one work place (after signing a non-compete clause) and go work with another company in the industry – breaching their contract. If this occurs, the employer who had the employee sign the initial non-compete clause could sue the employee for breach of contract and might be able to sue the new company the employee works for due to tortious interference.
Business Litigation at Ryan Orsatti Law
Commercial law disputes are usually based on federal laws, which can be extremely difficult for the common man to understand and analyze. Big businesses will have strong lawyers on their side, so why shouldn't you? If you are looking for a commercial litigation attorney in San Antonio, look no further than Ryan Orsatti Law. Ryan Orsatti is local to San Antonio – just like you. Work with someone who knows where you're coming from.
Some of the business litigation focuses at Ryan Orsatti Law include breach of contract, breach of fiduciary duty, non-compete and non-disclosure agreements, severance agreements, business fraud, and construction disputes involving contractors and subcontractors. At Ryan Orsatti Law, you will always get the personalized attention you deserve. For a free consultation, call our office at 210-525-1200.
---